On Wednesday, former President Barack Obama's daughters Maria, 23, and Sasha, 20, cemented their status as true L.A. celebrities through a special coming-of-age ceremony: a grueling hike in the Hollywood heat.
Maria and Sasha both sported a sporty look for the outing, with the older sister wearing a black Nike sports bra and black leggings, and both girls wearing black sneakers.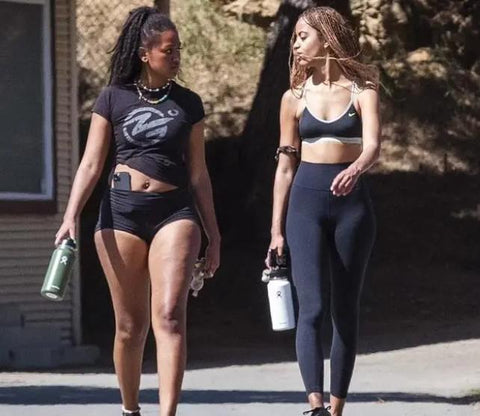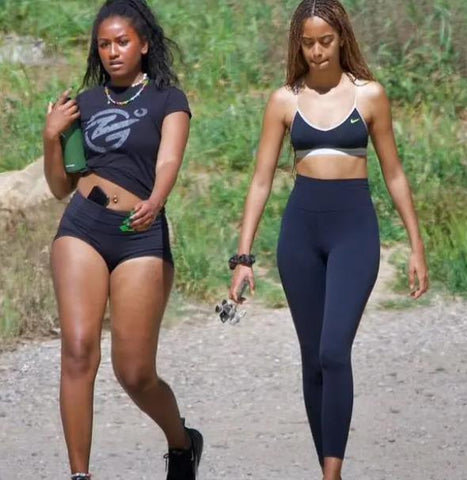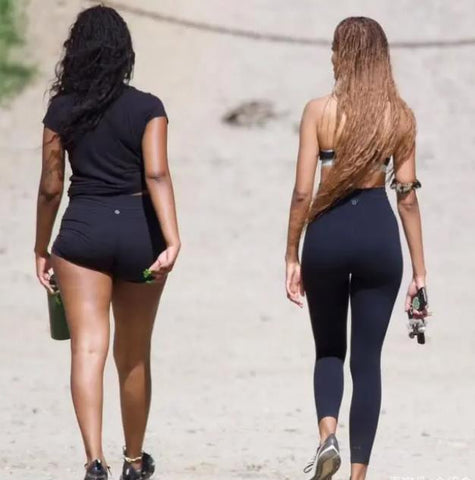 The sister wore a pair of black gym shorts with a black T-shirt crop top tied inside, which allowed her to show off her silver navel piercings.

Sasha added some flair to the look in the form of a variety of accessories, including a colorful beaded necklace and rainbow anklet.
Sasha also showed off bright green long nails that matched perfectly with her green water bottle, while tucking her iPhone into the waistband of her shorts.

Maria's look was more low-key, keeping accessories to a minimum, wearing just a simple headband around her wrists, and her long braids hanging down her back as the pair started hiking.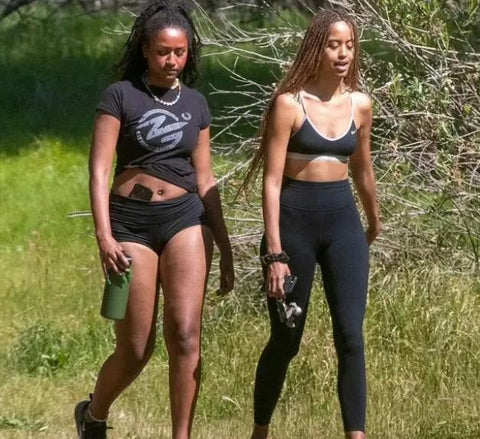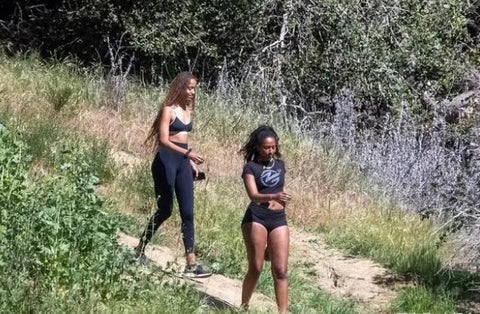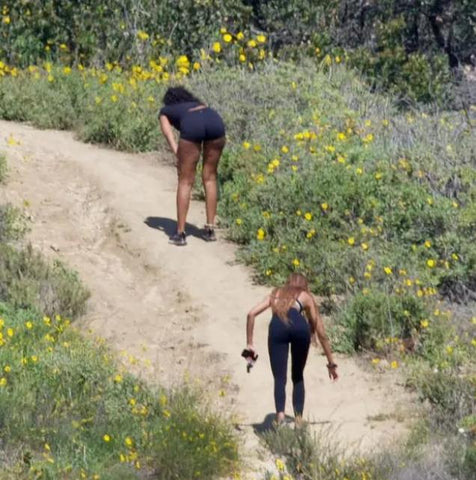 ---